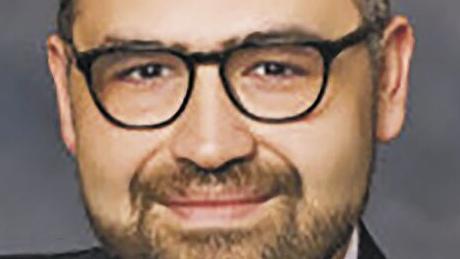 New Mexico's largest licensed medical cannabis producer says in a new lawsuit the state Department of Health is once again overstepping its authority when it comes to regulating the drug.
New Mexico Top Organics Ultra Health says the Department of Health has created new rules that make it harder for people enrolled in medical cannabis programs in other states and those operated by tribal governments to obtain patient identification cards through the New Mexico Medical Cannabis Program. The company's complaint — filed Sept. 22 in state District Court — alleges rule changes announced Sept. 11 and the way they were created violate state laws.
Ultra Health prevailed in a previous lawsuit accusing the agency of overreach.
"The Department of Health's mandate … seeks to write words into the Medical Cannabis Act that are simply not there in order to create additional qualifications that patients must meet in order to gain reciprocal admission into the New Mexico medical cannabis program," the lawsuit says.
David Morgan, a spokesman for the Department of Health, said in an email Tuesday: "The Department of Health does not comment on pending litigation."
New Mexico law allows out-of-state and tribal patients to obtain a medical cannabis card as a "reciprocal participant" as long as they show proof they are enrolled in another program, show identification and adhere to state restrictions on the amounts of cannabis they can purchase or possess at any given time, the complaint says.
It lists several ways the Department of Health's rule changes are out of line with state law.
The rules require patients to produce an ID card from another state's medical cannabis program to prove their enrollment. However, some states, including California, don't issue such a card.
The rules require a patient's government-issued ID to be from the same jurisdiction that issued the cannabis card, which the complaint says is not part of the law.
The rules bar New Mexico residents from using their enrollment in other medical cannabis programs to gain admission into New Mexico's program.
The added requirements create barriers that were not intended by the state Legislature, the complaint argues.
The rules could prevent a Texas resident enrolled in a California program from getting their medicine in New Mexico and could prevent New Mexico residents, including those enrolled in tribal cannabis programs, from legally obtaining cannabis in the state, according to the suit.
The reasons why a New Mexico resident would enroll in another program and later seek a state-issued patient ID card are varied, the lawsuit says. Among the possible reasons it cited were delays in getting an initial patient application processed in New Mexico, lower costs for a doctor's exam in another state and a health condition that qualifies for enrollment in another state but not in New Mexico.
"The plain language of the Medical Cannabis Act indicates that the legislature did not wish to preclude New Mexico residents from becoming reciprocal patients," the lawsuit says.
According to the complaint, the Department of Health began allowing reciprocal participants to apply for enrollment in July but created the new rules in September without a public process, which is required by law. It began implementing them without notice Sept. 11.
When the rules were implemented, the lawsuit says, patients who already had been accepted into the patient program had their membership revoked and were turned away from dispensaries without being able to purchase cannabis.
"What we are dealing with is access to medicine," said Albuquerque attorney Jacob Candelaria, who filed the lawsuit on behalf of Ultra Health.
"Cannabis is medicine," he said. "People can agree or disagree with that, but the fact is, that is the policy in New Mexico, and no state agency should be able to arbitrarily deny someone access to the health care they need.
"That's really what is at stake here at the end of the day: These people need their medicine, and the Legislature says they can have it," he added.
Dozens and perhaps hundreds of people had their medical cannabis cards revoked by the department's actions, said Candelaria, a Democratic state senator from Albuquerque.
He said he represents Ultra Health as a private attorney, but the issue is personal for him as well.
"I do this type of work because I am a medical cannabis patient," he said in an interview Tuesday. "I live through and strive through my own PTSD and other health issues. For me, medical cannabis has greatly improved my health and medical conditions.
"I sympathize with patients who one day can get their medicine and the next day they can't because the department just seems to have changed their position," he said.
Ultra Health is asking the state District Court to order the Department of Health to abide by state law and to stop enforcing rule changes the company says were created unlawfully.
The suit also asks the court to order the department to reinstate patients who were kicked out of the program after the changes took effect.